Liessentstraat 9a
NL-5405 AH Uden
Netherlands

Lavendellaar 12
NL-5467 BE Veghel
Netherlands

KvK 000023419342
Phone +31 6 4718 5781

| | |
| --- | --- |
| Perfect Declipper 3.01 - Download page | |
Download Perfect Declipper 3.01 (April 12th 2017) (view changes)


Winamp plug-in version
Intended for Winamp, SAM Broadcaster, RadioBOSS, MediaMonkey, AIMP
and other applications that support Winamp DSP plug-ins.


VST plugin 32 bit
VST plugin 64 bit
(Not an installer - right-click and save)
For VST hosts such as Steinberg Cubase, Cakewalk Sonar, FL Studio, Adobe Audition, Audacity.



If you need a stand alone, command line, Linux or Mac OS X version, please download Stereo Tool instead.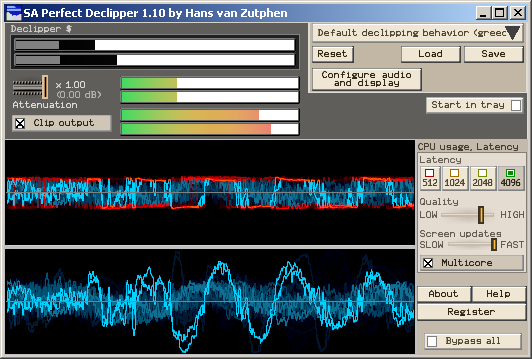 This website is © Copyright 2011-2018 by Thimeo Audio Technology B.V.
SA Perfect Declipper is shareware. You are free to give it to others, publish it on shareware CDs/DVDs, websites etc.